PRODUCTS

Quality Brazilian Poultry and Meats Producers
Brazil has a unique approach to farming
 which is distinct to anywhere else in the world – the concept of 'tropical agriculture'. Our approach is based on principles of sustainability all throughout the value chain, 
from low-carbon technology to quality and traceability, from the conservation of our biodiversity to social and economic development
This unique method means that we have some of the best animal husbandry and welfare in the world, as well as a some of the toughest environmental protection measures anywhere. We can offer some of the most sustainable agricultural products in the world satisfying
Catering and Food Manufacturers
Foodservice distributors and retailers
Brazil produces a wide variety of quality agricultural produce across the full range of sectors. It is also the world's leading exporter of poultry, beef and soyabean, of which it's the world's second biggest producer. The fourth largest agricultural exporter in the world, Brazil is the world's  largest producer and exporter of sugar (and ethanol), coffee and orange juice. Find out more about each of Brazil's key agricultural products below all of which can be exported to major ports around the world.
Poultry Products
The quality of Brazilian poultry and the efficiency of Brazil's chicken production has made the country the world's largest poultry exporter and third largest producer. About a third of all Brazilian chicken produced is exported – 4,2m out of 13,8m tonnes in 2020 – to over 150 countries worldwide. 
Brazil can be considered as something of the perfect environment for chicken farming, thanks to the sub-tropical climate where most of Brazil's chicken farms are located, and its sustainable farming practices, which allow for good animal health and welfare conditions, environmentally-friendlier poultry production, and cheaper chicken for all.  
This sector offers you a full range of high-quality frozen and chilled poultry cuts from chicken, hen and turkey including a wide range of offals and 100% mechanically deboned meat. We carry out production in our SIF approved plants in Brazil incorporated with the World's largest food producer in Brazil. 
All poultry produced is subject to strict quality and health control processes, overseen by Brazil's Ministry of Agriculture, Livestock and Supply (MAPA) under HACCP rules and BRC approval. With more than 15 Halal approved plants, we can also offer our product with strictly controlled Halal certification.
Contact us to request a quote for high quality wholesale poultry products
Brazil is today the world's largest exporter of beef (23% of global exports) and its second largest producer, and has one of the largest and most sustainable cattle herds in the world. The national herd counts 213.6m heads of cattle.[1] Brazilian cattle production has benefited immensely from the technological advances of the past decades, both in pasture management and diversification, as well as in animal breeding and genetic selection.
Healthy cattle, fully traceable
Brazilian cattle enjoy good nutrition thanks to the wide availability of open pasture lands as well as locally produced grains. The different breeds of cattle have been carefully selected and cross-bred to and thrive in the local tropical conditions. Excellent healthcare such as regular vaccination and parasites control is critical. Brazil has eradicated foot-and-mouth disease (FMD), the result is sanitary safety and hormone-free, high-quality beef that is exported to 154 countries across the globe.
Brazil meats offers a full range of meat products from chilled to frozen beef, veal, goat, mutton, pork and poopy(donkey) products with high production from her subsidiary companies in Uruguay, Chile and Argentina.
Contact us to request a quote for high quality wholesale meat products
We offer a wide variety of chilled and frozen ocean catch fish and seafood products from all over the world. The majority of our products are EU, HACCP, and BRC approved. We can also deliver our frozen fish and seafood to any port in the world (CIF).
Contact us to get quotes for quality wholesale fish and seafood products
The source of 85% of total global sugar production, sugarcane is vital not only to meet the growing global demand for sugar[1], but also for the production of the biofuels, bioplastics and biochemicals that will help drive the push towards achieving a circular economy.
Brazil is the world's top producer and exporter of sugarcane. It supplies 50% of the world's sugar, producing 654.8m tonnes of sugarcane, 41.25m tonnes of processed sugar and 29.7bn litres of ethanol annually. But the proportion of Brazilian land that is dedicated to sugarcane production is just 1% (8.66m ha) of the country's total land area.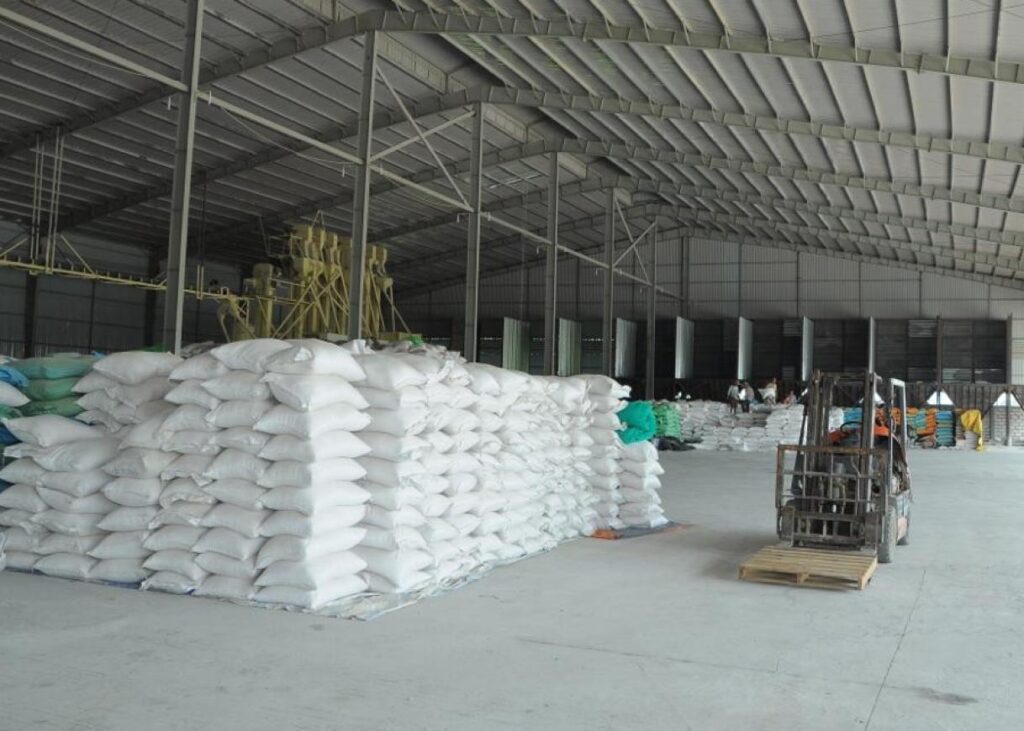 We have a vast sugar product portfolio including
COCA COLA Grade Refined Sugar
Refined Icumsa 35 Sugar
Refined Icumsa 35 Sugar – Coca Cola Grade
Refined Icumsa 45 Sugar
Refined Icumsa 150 Sugar 
Raw Brown Sugar Icumsa 600-1500. 
In addition, we export Ethanol . This Ethanol is produced in Brazil and we export it to retail and wholesale distributors all over the world.
Interested in ICUMSA Sugar? Request a wholesale sugar price quote or contact us.
Moreover, our company offers a full range of high quality frozen IQF fruit and vegetables, available in both mixed and separate products.  SDA is importing it's fruit and vegetables from European production areas. We export our wholesale fruit and vegetables to importers and customers worldwide.
Contact us to get quotes for quality wholesale fruits and vegetable products
We offer a wide product portfolio of potato products such as pre-fried french fries and potato specialties. These potato products, primarily sourced from Brazil. Popular potato products include french fries and potato wedges.
Are you interested in our French fries and/or Potato specialties? Contact us to get quotes for quality wholesale potato products.